Why Should My Company Work With Wagner?
Credibility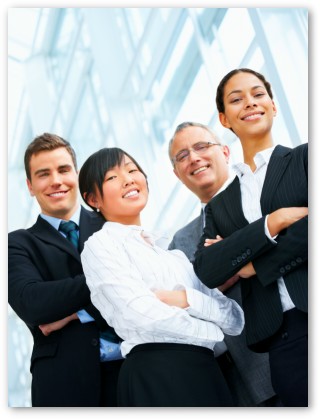 Credibility is EVERYTHING. Recruiters pride themselves on the client companies they engage and the candidates that they recruit and represent. Everyday, we are developing and enhancing business relationships and talking to key players in our industry - across the country. Whether Wagner Executive Resources is talking to a company, a candidate, or an industry consultant, we are continuously keeping up with trends and market knowledge and insights. With over 20+ years of Medical Industry experience, we have seen the industry evolve through the years and we remain dedicated to continuing to educate ourselves in order to remain industry experts.
Attention to Detail
Excellent organizational, detail oriented, communication skills: One of the most important attributes Wagner Executive Resources offers its clients is our attention to detail. We know every client is different, and we recognize that and adapt accordingly. The search and recruiting process to fill an opening for your organization will involve the exchange of a lot of key information. Throughout the search process we will effectively communicate key information to you and appreciate your communication in turn to create a stream line process. Whether it is the presentation of the candidate's credentials and experience, his or her compensation information, or the development of a job offer, we will make sure that nothing gets left out. It is our job to put you in a position so that you can make informed and timely decisions.
Philosophy
Wagner Executive Resources will become an extension of your company. We will proudly and professional represent your company to prospective candidates even before you interview them. We want to develop a partnership with our clients so you recognize Wagner Executive Resources as a long-term, value-added resource. Tact and discretion in dealing with sensitive and confidential matters goes without saying. Meeting you and your staff face to face in your office, when your travel brings you to the Midwest or at a national conference, is important in order to develop a genuine partnership.
Wagner Executive Resources Focus Areas
Wagner Executive Resources specializes in placing mid to senior level professionals in the Medical Equipment/Device Industry. We recruit executives in Sales, Sales Management, Marketing, Service and Clinical Applications. Our experience and success over the years has come from establishing partnerships with our clients and by gaining an extensive understanding of their needs, priorities and expectations.
Sales Force and Distribution Systems
Direct Sales Force · Distributor · International · Domestic
Types of Positions in Medical Equipment/Device Industry
Director of Sales · Director of Marketing · National Account Manager · Business Development Manager · Product Manager · Marketing Manager · Key Account Manager · Regional Sales Manager · Sales Representative · Regional and National Service Manager · Clinical Applications · Regional and National Training Manager