Testimonials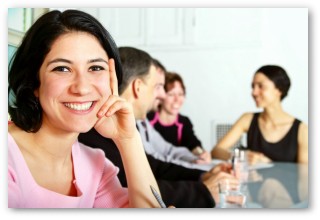 I wanted to talke a minute to thank you for all the work you have done on my behalf and all the info you have provided to help me prepare.
I have been dealing with recruiters for many years and I am going on record as saying that you will be one of the very best (already well on your way) and most successful people to ever do this job. Descriptive words that come to mind are very bright, extremely professional, fantastic follow through, very complete with all the company information and job description, positive, enthusiastic and generally a pleasure to deal with!! Not to mention the people skill range to be able to be savvy with the field based people and yet sophisticated and professional to deal with corporate and HR people.
Dave, Regional Sales Manager
---
I wanted to thank you for helping to place me with my new job. Throughout my 12 years of medical sales I have worked with a multitude of recruiters. You definitely set yourself apart from the others. Your approach was very professional. You had thorough knowledge of the company and its culture and paid very close attention to detail from start to finish. You took pride in providing individual attention.
Thank you for providing such professional service. I appreciate your interviewing techniques and strategies. It was a pleasure working with you.
I am sure that you are very successful due to your diligence and honest approach.
Sheila Lopez
---
I wanted to write a special "thank you" note to you for being so helpful through the process of interviewing.. Through the past 6 years, I have worked with many recruiters, but none as professional and organized as you. Your follow-up had been incredible and your professionalism stands out above the rest.
Julie
---
It was good to touch base with you today. As I mentioned, things are going fine with Pathology Partners and I'll always be grateful for all your help in getting me this job. As I told my sister-in-law, Marlan, you're not the average "head hunter". Although I've never met you, I feel like I know you a little and I know for sure you're a very capable, thorough and professional executive recruiter. Even more than that, though, I described you as "caring"...an unusual characteristic, I think, in an unseen, invisible, over-the-phone business "marketer".
Phil
---
I hope you had a wonderful Christmas! Since I am currently snowed in, I wanted to take some time to thank you for all that you have done for me. I have worked with several recruiters and I really feel that you have gone way above and beyond the call. I appreciate your effort and your belief in me very much. As you know this opportunity is very important to me, but sometimes the journey is every bit as important as the destination. I think this would be one of those cases.
No matter what happens with this process it has been an invaluable experience. You have taught me many skills that I will be able to keep forever.
Rudy
---
I wanted to thank you on such a tremendous job you are doing. I have never had a recruiter who provided me with so much information and prep work. In the past I have been frustrated with recruiters and the lack of effort they show. You have been great and have earned a client for life!!
Mark Baker
---
Thank you for being so persistent in selling me on the benefits of the program. I am very excited about the impact SPIN can have on our sales. I will be sure to keep you updated as things progress.
Paul